News
He had just received it a month ago… The £20 million yacht burned to death while everyone was watching!
An Italian businessman's priceless yacht, which he took delivery of just a month ago, fell victim to a terrible accident. The incident made headlines in the world press as countless people watched the unfortunate event moment by moment.
A full 45m and £20m yacht caught fire yesterday near the Spanish island of Formentera, Spain .
The ship belonged to 62-year-old Italian businessman Paolo Scudieri.
Paolo Scudieri, the owner of an auto parts manufacturing company founded by his father, is a well-known businessman from Nopoli and the father of four.
The Italian businessman's £20 million superyacht burst into flames off the Spanish island, in front of tourists watching with amazement.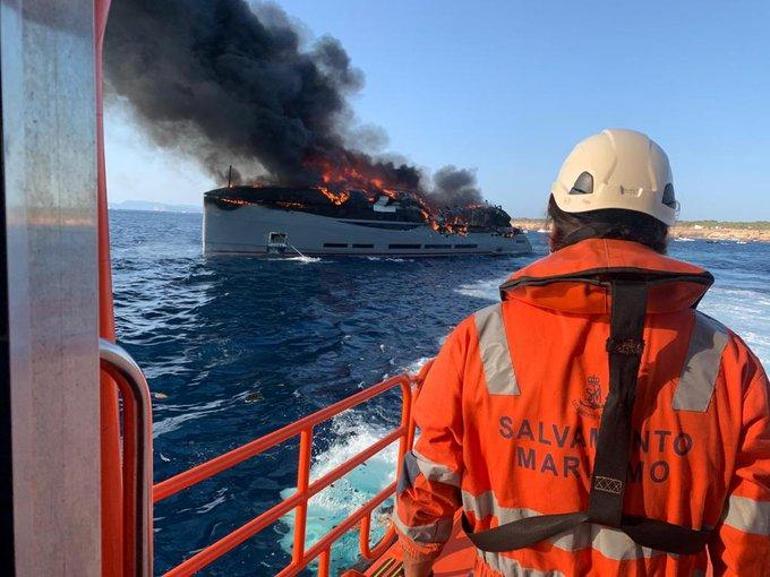 Scudieri had ordered the yacht in 2019 but was able to receive it last month.
The yacht had five bedrooms, a swimming pool and a gym, but now they've all been burned down.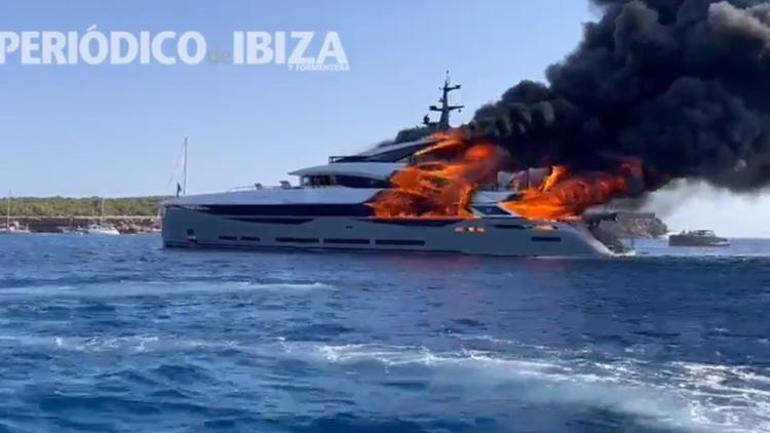 Photo: Twitter / @niporwifi
Paolo Scudieri's company is estimated to be worth more than £400m. The burning yacht is 20 million pounds.
Nine passengers and seven crew members on board the Aria SF yacht were rescued unharmed by two Spanish coast guard vessels when it began to burn. It is unclear whether Scudieri was one of the survivors.
Thanks to the Spanish coast guard officers who followed the moments when the yacht burned down and shared it on their social media accounts, the incident was heard and the events were shared by countless people over and over on all social media platforms.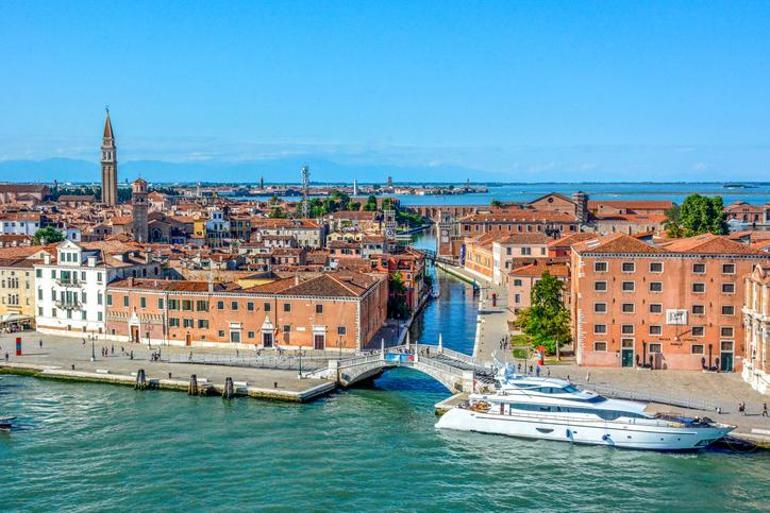 Naples-born industrialist Scudieri, owner of the yacht that caught fire, is the chairman of Gruppo Addler, a manufacturer of automobile interior components founded by his father Achille in 1956.
Scudieri is the Tourism ambassador for the Principality of Monaco and is on the board of Banco di Napoli.