News
Turkey is the only way for the Russians
Turkey has become almost the only way out for Russian passengers, as the West has closed its airspace to Russian passenger planes due to the Ukraine crisis. About 120 planes come and go daily from Russia. Moscow's Vnukova airport is so busy that sometimes Turkish planes take off every few minutes.
Since February 24, When Russia started the Ukraine war, international air travel in Europe has undergone radical and dramatic change. With Western countries closing their airspace to Russian passenger planes, the route to Turkey became the only way out for hundreds of thousands of Russian citizens. In the last 5 months, Istanbul Airport has literally become the number one transfer point in Europe.
120 FLIGHTS EVERY DAY
Today, Turkish companies, especially Turkish Airlines (THY), operate an average of 85 flights a day from Russia to Turkey. In fact, the Russian side demands from Turkey to increase the flights to 100 per day by the end of August. When the Russian airline companies, which can only make flights to Turkey, are taken into account, around 120 planes come and go from Russia to Turkey every day.
TWO TYPES OF RUSSIAN PASSENGER
While air transportation to Turkey has become almost the number one window to the world for Russian citizens, the passenger profile has also changed. In the first category, there are Russian passengers who come for vacation. They usually fly in the direction of Antalya or Bodrum. In the second category, there are those who use Turkey as a transit point. These second type passengers, who make up 30 percent of the total passenger capacity, usually arrive at Istanbul Airport and continue on their way to third countries with connecting flights on the same day.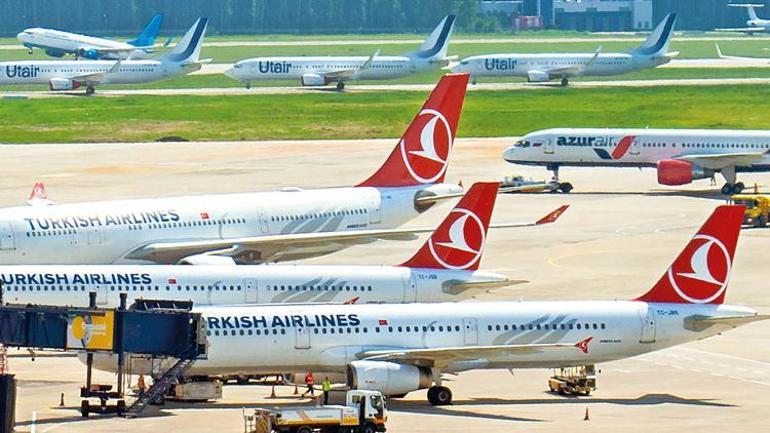 TICKET PRICES INCREASED
The most dramatic aspect of the radical change in air transportation is the price of air tickets. A flight to Istanbul from Moscow or the second largest city, St. Petersburg, is almost equivalent to an Istanbul-New York ticket. Expensive tickets via Istanbul, as a second sector, encouraged Russian citizens to rent a house in Istanbul for the day. Russians prefer to linger in Istanbul for a day or two because the flight ticket to the third country is expensive on the day they arrive in Istanbul. He is looking for a way to cheapen his plane ticket by keeping daily rental houses in the city. For example, if the flight from Moscow to Rome via Istanbul is completed in one day, the ticket price reaches 1,300 dollars per person. In case of lingering in Istanbul for a day or two, the passenger stays in his pocket with 200-300 dollars.
THERE ARE ALSO IMMIGRANT
Transit Istanbul passengers are also divided into two groups. The first are those who have vacationed in European countries and returned to Russia. The second category is the "second white migration" travelers who choose to flee from Russia. These passengers, who bought a one-way ticket, do not plan to return to Russia anytime soon.
TICKET PROBLEM SOLVED
Russian citizens using Turkey as a transit country also faced serious difficulties in purchasing THY tickets from March to the beginning of July. Since the credit cards were blocked and the "Mir" card issued by Russia was not yet defined in the THY system, ticket sales could only be made in exchange for cash. The payment crisis had its final resolution at the beginning of July. With the identification of the Russian "Mir" card to the system in Turkey, the Russians became able to cut their tickets not only to Istanbul, Antalya, Bordum or Ankara, but also to the final destination in the third country.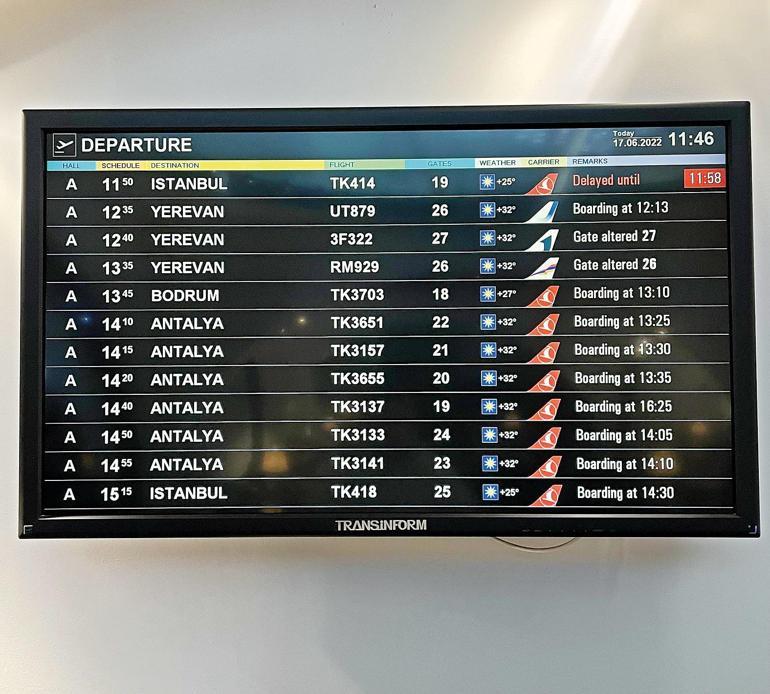 OTHER ROUTES FOR THE RUSSIANS
While Turkey, which does not participate in the sanctions imposed by Western countries, has become the most important stop for Russian citizens to open to the world, there are a few other countries that have assumed this role with a lower capacity. These are the United Arab Emirates, Serbia, Egypt, Armenia, Kazakhstan, Uzbekistan and Kyrgyzstan, respectively. However, the sum of the seven countries constitutes only 15 percent of the Russian tourist opening to the world. About 85% of them go to other countries via Turkey.
NIGHT AND AFTERNOON INTENSITY
Since the most flights to Turkey are made at night, Vnukova Airport, which is the top choice of THY in Moscow, is experiencing a night confluence. Thousands of passengers form long queues with their suitcases, as close to ten planes take off every night, every few minutes, between 2:00 and 5:00. At this time, Vnukova Airport begins to resemble an airport in Turkey. A similar view is observed between 14:00 and 17:00 at noon. Intensity can also be viewed on digital screens showing flights. At certain times of the day, planes depart for Turkey almost every 5 minutes.