Soon Spaces, the classic Twitter audio chat room feature, may change forever and no longer be what it has been for all users until now.
As reported for the first time by TechCrunch and later confirmed by Twitter itself to the site, social media are working on a completely revamped version of Spaces with new features. Unfortunately, Twitter hasn't provided any official information on the future look of Spaces, but an intelligence company called Watchful managed to take some first screenshots of the new design.
However, we should note here that Twitter pointed out to TechCrunch that these images are from a very early stage of the new look and are "inaccurate and outdated", however, we may still be able to get an idea of ​​what the new Spaces might look like. .
From the Watchful images, we can see that the sound rooms will likely be organized by topic, such as Music and Sports, we can also see that they are represented by colored cards and artwork made for the programs, and it seems that Spaces could also receive a new feature called " Your Daily Digest ", which will likely show new episodes of the programs being watched.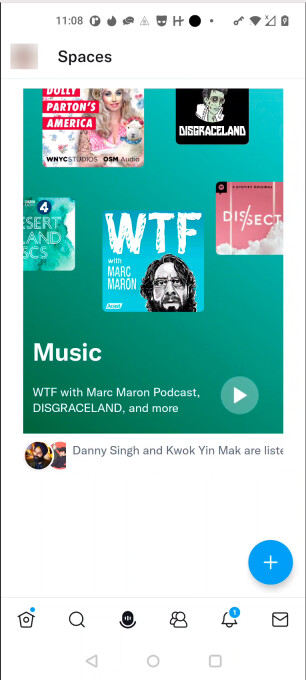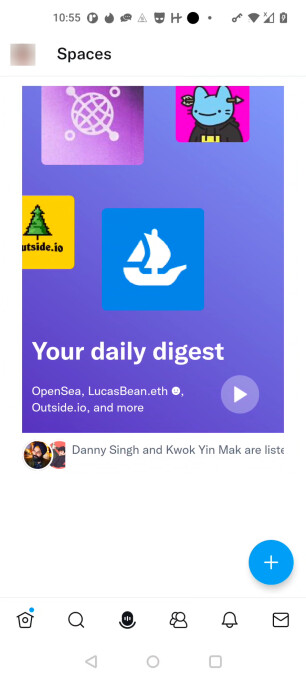 Twitter introduced Spaces in November 2020 , in an effort to compete with Clubhouse, whose popularity had just skyrocketed. At first they looked promising, but now it seems that spaces and audio rooms as a whole are slowly dying and this is probably why Twitter has decided to completely revamp Spaces, to try to rekindle the interest they once enjoyed. its audio rooms.
Twitter might soon release a huge overhaul of Twitter Spaces

 (PhoneArena)