Game News
Xbox Pride Month 2022: unveiled a new controller and numerous initiatives
Xbox has unveiled all the initiatives planned for Pride Month 2022, starting with the new controller and arriving at digital content for exclusive games.
Microsoft and  Xbox have unveiled all the initiatives to celebrate Pride Month 2022. New features include the launch of a new themed Xbox controller, which blends the rainbow shades of the LGBTQIA + community , and some in-game content for Halo and Forza.
As we celebrate Pride this year, we invite LGBTQIA + communities and supporters to join in their support for justice and equality and to amplify the voices fighting discrimination around the world. The Xbox team shares its support for LGBTQIA + communities in the gaming world, while raising awareness of current issues impacting these communities.
Below you can see the base model of this year's controller. Microsoft then specified that through the Xbox Design Lab, it will be possible to change the colors of the buttons, levers, add an engraving and much more.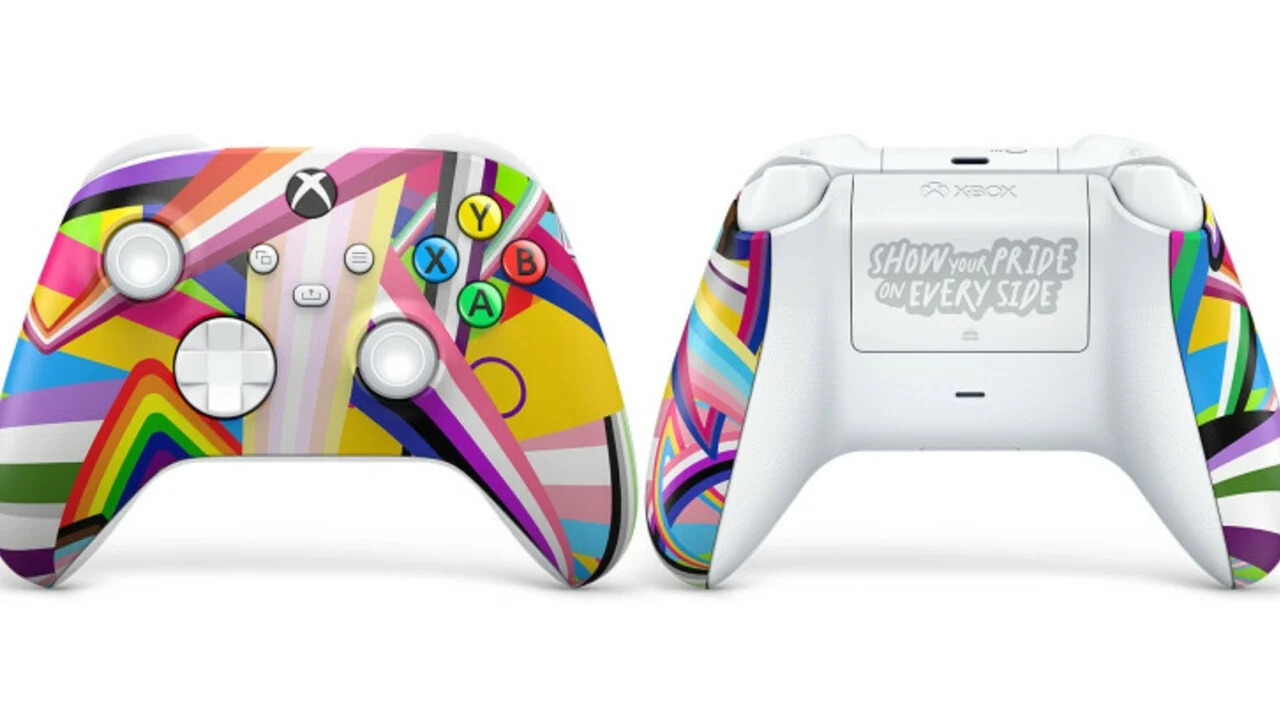 Furthermore, this month, by logging into Halo Infinite , you will be able to unlock the nameplate and the "Unity" emblem, while in Forza Horizon 5 , it will be possible to obtain a new livery for the 2009 Pagani Zonda Cinque Roaster, with a rainbow style on a white base . The livery is also available in Forza Horizon 4 and Forza Motorsport 7.
Finally, on the occasion of Pride Month, Microsoft announced that it has launched the new Pride Collection on the Xbox Gear Shop and that it has donated $ 170,000 to LGBTQIA + non-profit associations such as OutRight Action International, African Rainbow Family, National Center for Transgender Equality, Mermaids, Lavender Rights Project and Fulcrum UA.
Xbox Pride Controller Revealed For Pride Month Alongside Halo, Forza Content

 (gamespot.com)